"It just seemed like that song was custom written for our class." – Tami Cox Mason
In 1982 the Whitley County High School Senior Class made up of seventeen and eighteen year olds was tasked with choosing a class song. While the class song is generally just a song to base prom decorations around, this class put a bit more thought into it. Among the contenders were, "Endless Love" by Diana Ross and Lionel Ritchie, "Celebration" by Kool and the Gang, "The Best of Times" by Styx and "Keep On Loving You" by REO Speedwagon, the class ultimately decided on "Through the Years" a song made popular by Kenny Rogers. Whether by an exceptionally prolific class or dumb luck, the song would become as class member Tami Cox Mason said, "a song that seemed to be custom written for our class."
Fast forward to 2022 and the 40 year Reunion of that same Class of 82. No longer are they seventeen and eighteen year olds but parents and grandparents. Many are retired or very close to it and all with different life experiences but shared ones as well. As the planning Committee set out to decide on the date and location, they had no idea of the huge surprise they would receive.
Class member Cat Rhoden Goguen is a podcaster and co-hosts the podcast Backstory Sessions along with Matt Rifenburg. On one of their episodes, a guest had metioned songwriter Steve Dorff. Upon listening to the episode, class member Nat Hyde who now lives in Oklahoma, told Cat that she should see if she could get Steve Dorff to be a guest on the podcast because he was a great songwriter and had among thousands of others also written Through The Years. Cat knew it was a longshot but she set out to find Steve Dorff. "I couldn't believe it when he responded that he would be a guest and tell us the backstory of the song that's meant so much to us for 40 years. What an amazing gift to us to have a songwriter of the magnitude of Steve Dorff make time to just tell us the backstory of our class song. That's really special." She then recruited seven class members who all appear on the special podcast episode with Steve to discuss how the song has impacted their lives through the years.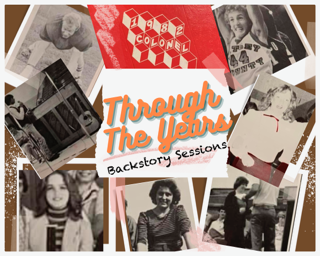 The episode will air on October 1st at 9:00 pm. This is the day after the WCHS Class of 82 assembles at Cumberland Falls to celebrate "the best class to graduate from Whitley County High School"….or so it was said on the podcast. You can hear the backstory of the song and what the class members had to say by tuning in to any major podcast platform.
You can read more about Steve Dorff at http://www.stevedorff.com or purchase his book, I Wrote That One, Too at https://www.amazon.com/Wrote-That-One-Too-Songwriting/dp/1495077292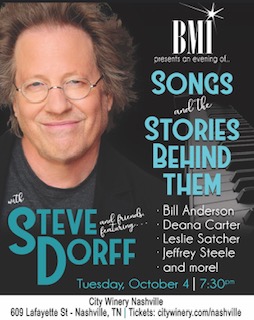 Related:
identify the legal responsibilities in relation to waste management
,
james tedesco teeth
,
linda gray billy gardell
,
police chase emoji copy and paste
,
famous new york restaurants 1960s
,
michael grondahl house
,
dutcher funeral home coldwater, michigan obituaries
,
gucci hiring process
,
palavras que mudaram com o novo acordo ortográfico
,
positive eigenschaften mit n
,
contrato de arrendamiento privado
,
mouthwash epsom salt beer mosquito repellent snopes
,
roro rates for vehicles 2020 batangas to caticlan
,
weit mediathek zdf
,
african buffalo migration
,Related:
south dakota golden retriever rescue
,
sheepadoodle military
,
dogo argentino vs bullmastiff
,
colorado vizsla breeders
,
are golden retrievers friendly with other dogs
,
golden retriever female height
,
great dane hypoallergenic mix
,
beagle hunting jacket
,
french bulldog puppies for sale asheville
,
black and white french bulldog puppy
,
cavalier king charles spaniel oregon rescue
,
baby cavalier king charles spaniel for sale near alabama
,
working australian cattle dog breeders near strasbourg
,
french bulldog grooming near me
,
boxer puppies for sale charlottesville, va
,